Take your self-deprecating messages to the next level with a fun iOS app that lets you customize quirky, animated stickers with your own captions! Choose from over 30 ready-made stickers or create your own using over 50 animated templates. Share your stickers using the sticker pack in Messages, or use the standalone app to share a sticker as a PNG or GIF. You can also add interactive widgets to your home screen… The neurotic possibilities are endless! 😱🌪

Available in the iOS App Store for iPhones & iPads running iOS 15.0 and later. Free to make a few custom creations; unlock all features with a subscription of $2.99/year.
Quick links: New • Help • Privacy & Terms • Contact
New-ish Features
Added some new stix, including a shark, a banana, a dinosaur, the earth, a mad scientist, another cat, a stop sign, a pair of pants, a stick figure holding a red flag, another dude with a checkered flag, and a blob of celestial space. Now you've got over 50 weird custom stix to choose from!
Updated the widgets so that they are interactive, with a refresh button! (Also added a "Big Dumb Clock" widget, which can be useful in StandBy mode.)
The app supports 9 different color accents with nonsensical names:

Lollipop

,

Eggplant

,

Rust

,

Candy

,

Cactus

,

Mustard

,

Pow

,

Wave

, and

Extreme

. The app also supports light and dark modes.
Change the app icon and the widget background color if you're one of those home page control freaks.
Every day, the app shows you three questionable daily stix (in the new Daily Stix tab) that you can add to your library.
Added many more community stix for use with the community widget and the daily stix. (But I'll need to level with you: a lot of them come from my own insecure brain. I'm like an entire community of contributors!)
Help
Check out our help and troubleshooting tips if you need some assistance.
Privacy
This app is created by Neurotic Tornado, LLC. We don't collect any data from you. We don't want your data, we wouldn't know what to do with your data, keep your data to yourself!
If we ever change our privacy policy, we will post those changes here. But don't expect many changes. The developer is pretty lazy…
Sept 14, 2019: First published.
Nov 1, 2020: Added info about the Community Widget.
Oct 2, 2023: Moved app communication info to a section below.
Terms of Use
See our terms of use at this location.
App Communication
The main communication that can occur from the app is (a) with Apple regarding purchases, (b) when you explicitly share your stickers with someone else, and (c) to occasionally download community stix for the community widget and the daily stix. The app may also open a web page in your browser if you actively tap a link, such as for help. And that's about it. In other words, nothing sneaky is being discussed behind your back!
Contact
If you actually want to contact the neurotic developer, use this half-baked form, or send him a message on Mastodon or Threads.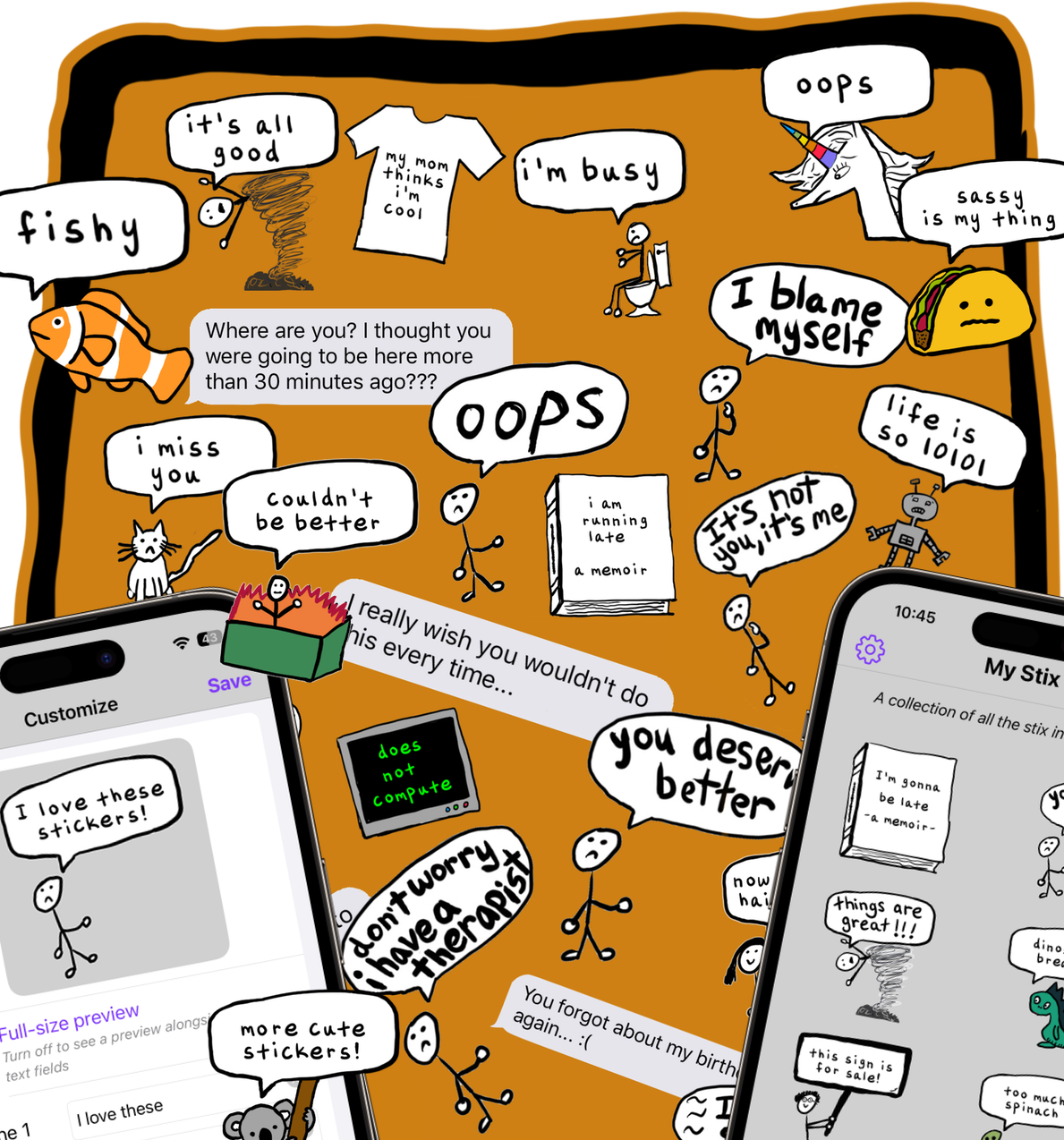 Merch
Hey! Pssst! Over here!… Wanna buy some weird, rarely-advertised, rarely-purchased Neurotic Stix merchandise? Check out this storefront where you can buy shirts, mugs, magnets, and other suspicious stuff.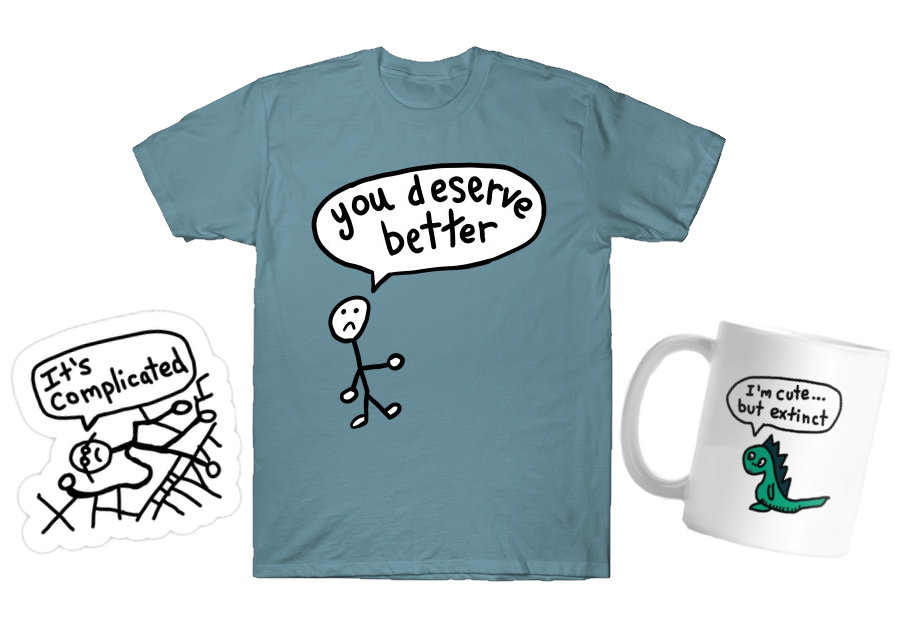 Tell Me More!
Wanna learn more about Neurotic Tornado? Check out the Neurotic Tornado home page.