Welcome! I'm ashamed to admit that this is the Neurotic Tornado home page… And I've got a few questionably useful things to tell you about…
I have an animated, neurotic sticker app for iOS.

I do an awkward podcast about relationships and emotions and pain and other messy, hilarious things.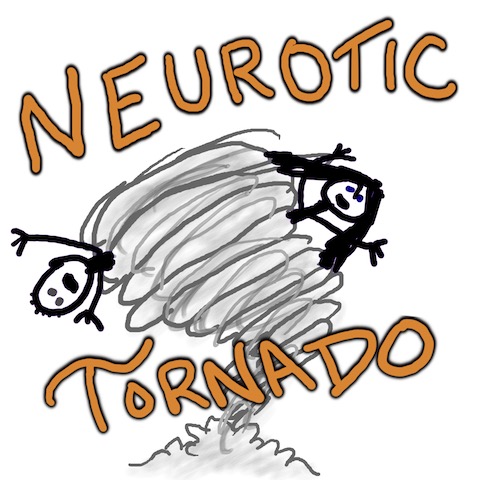 I created a pretty dumb text-to-speech-app…